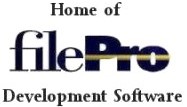 filePro® is a powerful database tool for rapid application development that offers data and code transportability from platform to platform, operating system to operating system, and has dual-write capabilities.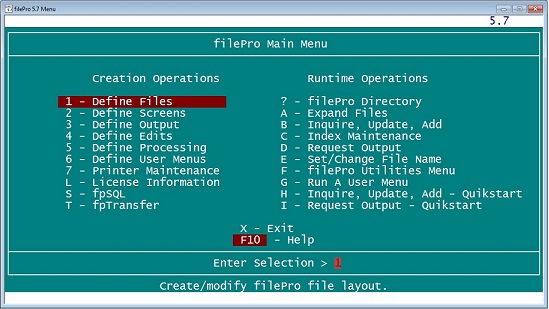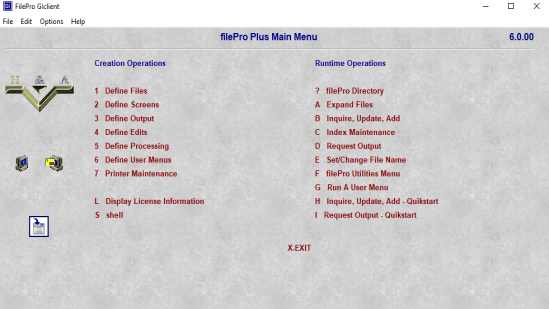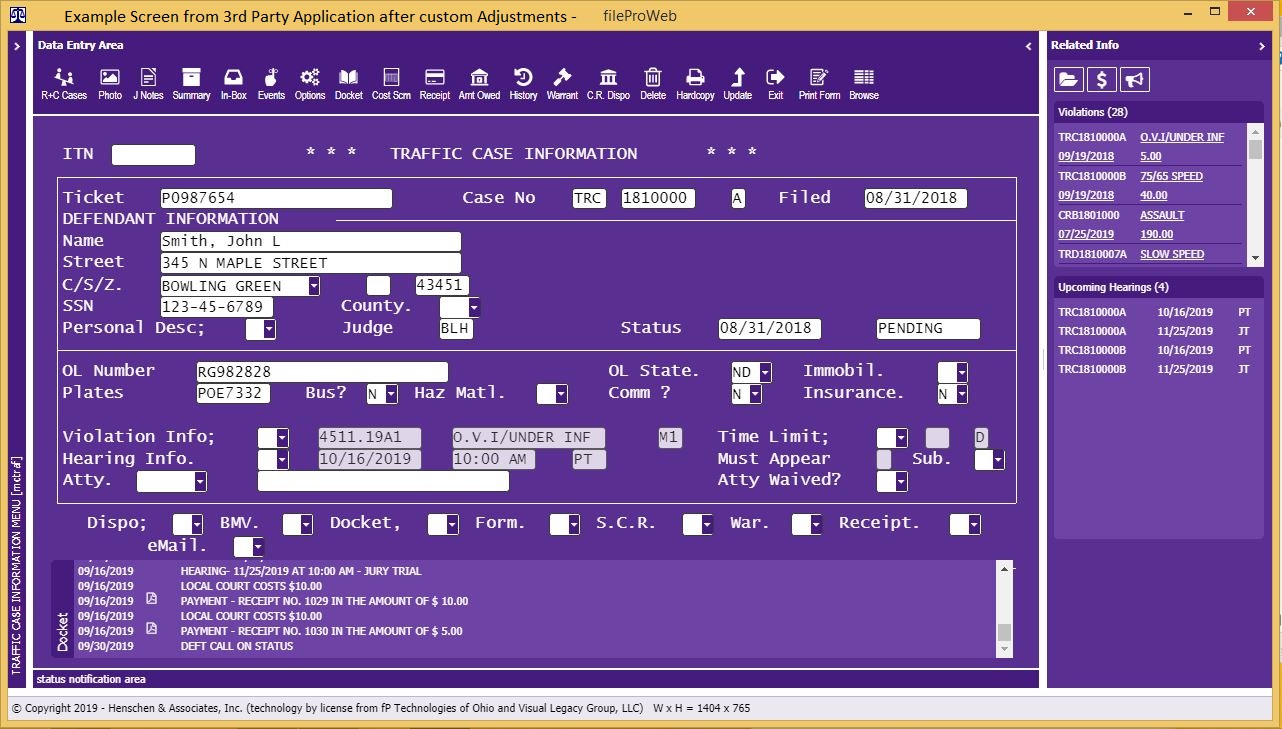 filePro® 6.1 Available Now
Products

Current Release is 6.1.00.03
Update Subscription is 6.1.00.03
filePro Plus® 6.1, the flagship product of fP Technologies, facilitates rapid development with screen, print, and form generators. It is a fourth generation database management tool with a menu driven application generator, all in one environment, providing the complete toolset needed for creating high quality, feature-rich applications.
Key Features
Easy To Define Files
Easy Screen Design
Custom Data Edits and Types
Definable User Menus
Simple Programming Language
Event Driven Processing
Automatic and Demand Indexing
Integrated Reporting
Printer Maintenance
Dual Write/Mirroring
XLSX Spreadsheet Creation
Cross Platform
No Change Upgrades


New Features
Screen Shot

filePro GI® offers filePro Plus® users a graphical Windows interface and integration with third party software including Microsoft Word, Corel Word Perfect, Microsoft Excel, etc. fileProGI® is a true Windows client that provides a runtime graphical interface to filePro® applications.
Key Features
Point and Click
Scalable
Calendars
Custom Drop Down
Calculator
Audio and Video
Spell Check
Screen Shot

Current Release V374


filePro Web® offers filePro Plus® users a Run-time browser web based interface and integration for end users with additional screen real estate, frames, pictures and so much more.
Key Features
Embedded HTML
Multiple Screen Regions
Custom Application Theming
Access Data Across Platforms
Pass Data Using JavaScript
Centralized Applications
HTTPS Support


More Info
Screen Shot

Current Release is 6.1.00.03


fPSQL® is an extremely powerful data extraction tool capable of pulling relational data from multiple filePro® databases utilizing common SQL commands and syntax.
Key Features
Perform Queries with SQL Syntax
Generate Reports


Screen Shot
Supported Operating Systems
Applications Created by filePro Developers
---
Supported versions are 6.0 and 6.1 - Current Release is 6.1.00.03 - Update Subscription is 6.1.00.03 - fileProWeb is V374